University of Idaho
Moscow, Idaho
Architect:
NBBJ
Scope of Work:
Fabricated perforated signage, exterior panels and mounting frames
Painted Fluoropolymer terra cotta
Details:
Download PDF
Photos by Diego Diaz
This Project is Featured in Metal Construction News Magazine (July 2020)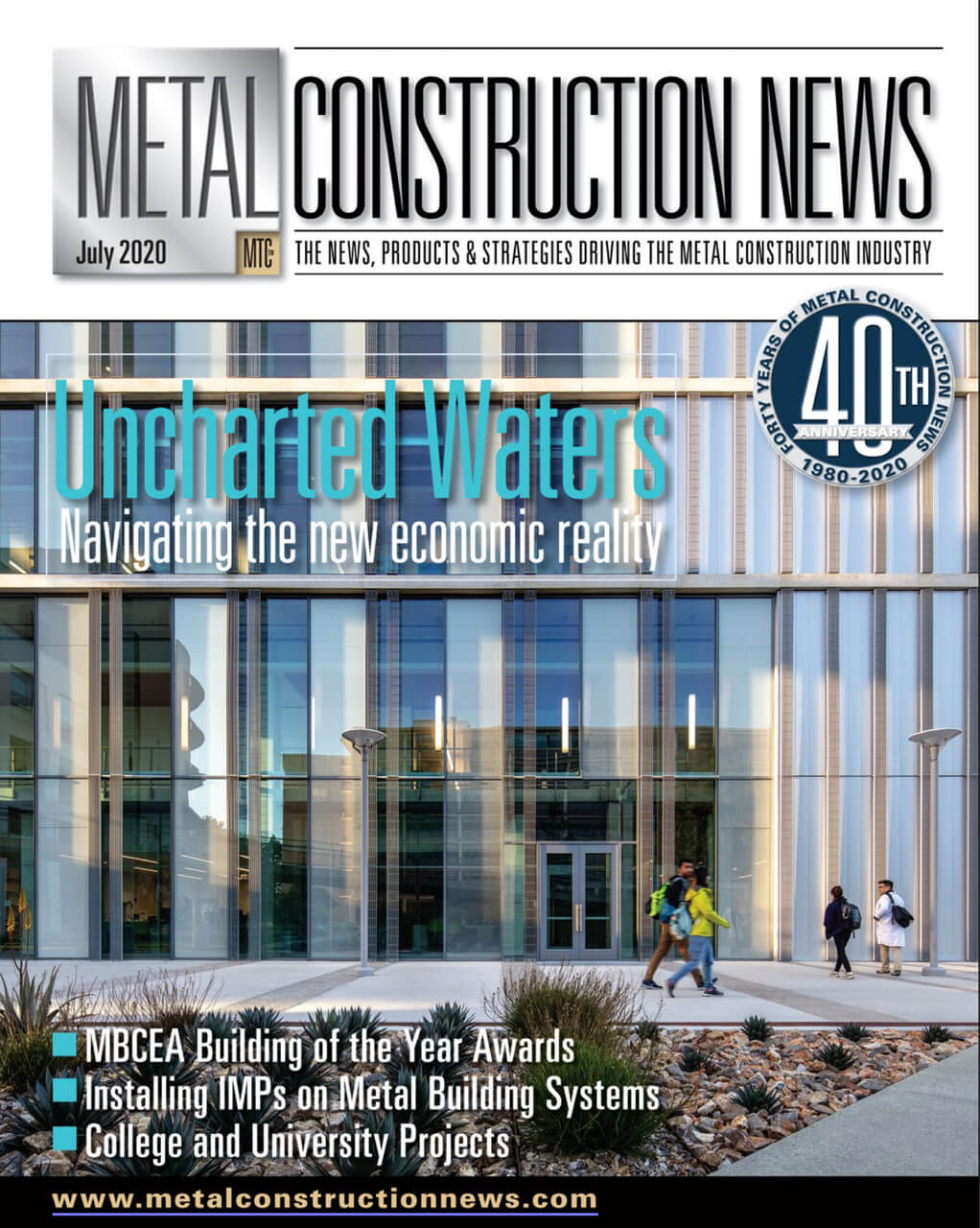 Custom perforated patterns add a unique and expressive focal point to any project. Solid aluminum perforated panels that are post-fabrication painted are the best choice for durability with a finish that lasts for years to come. Why not perforated coil coat? Because the perforated edges are raw metal, exposed to the elements which creates oxidation and can quickly deteriorate the finish. With post-fabrication finishing, all perforated edges are coated, protected from the elements. Over glazing or as part of a sunshade system, perforated panels offer a reduction in heat transfer to the building's interior, saving energy. If you're project requires screening equipment or parking garages, creating a semi-private space or an intricate custom design, custom signage or that wow factor, perforated panels are a great choice. Explore a small sample of patterns here. Email or call us for more information: sales@americanmetalcraft.com or 770-459-3605
Want to learn more about designing with perforated products? Learn more about our continuing education classes and schedule one for your firm today.
Rollover each image for more information and links to our projects
Exterior Custom
AMI fabricates custom exterior work from aluminum, stainless steel or as part of a large assembly of various materials (as designed and specified by the client). AMI's ability to engineer our fabrications enables us to create products that will resist common loads such as wind loads, snow loads, live loads, etc.
We work to exacting tolerances in our shop and offer a number of unique and exciting tools to help you realize your vision. Our ability to create custom perforations, waterjet, route and punch panels, welded corners and finish with a variety of treatments allows us to help you create everything from functional designs to signature elements.