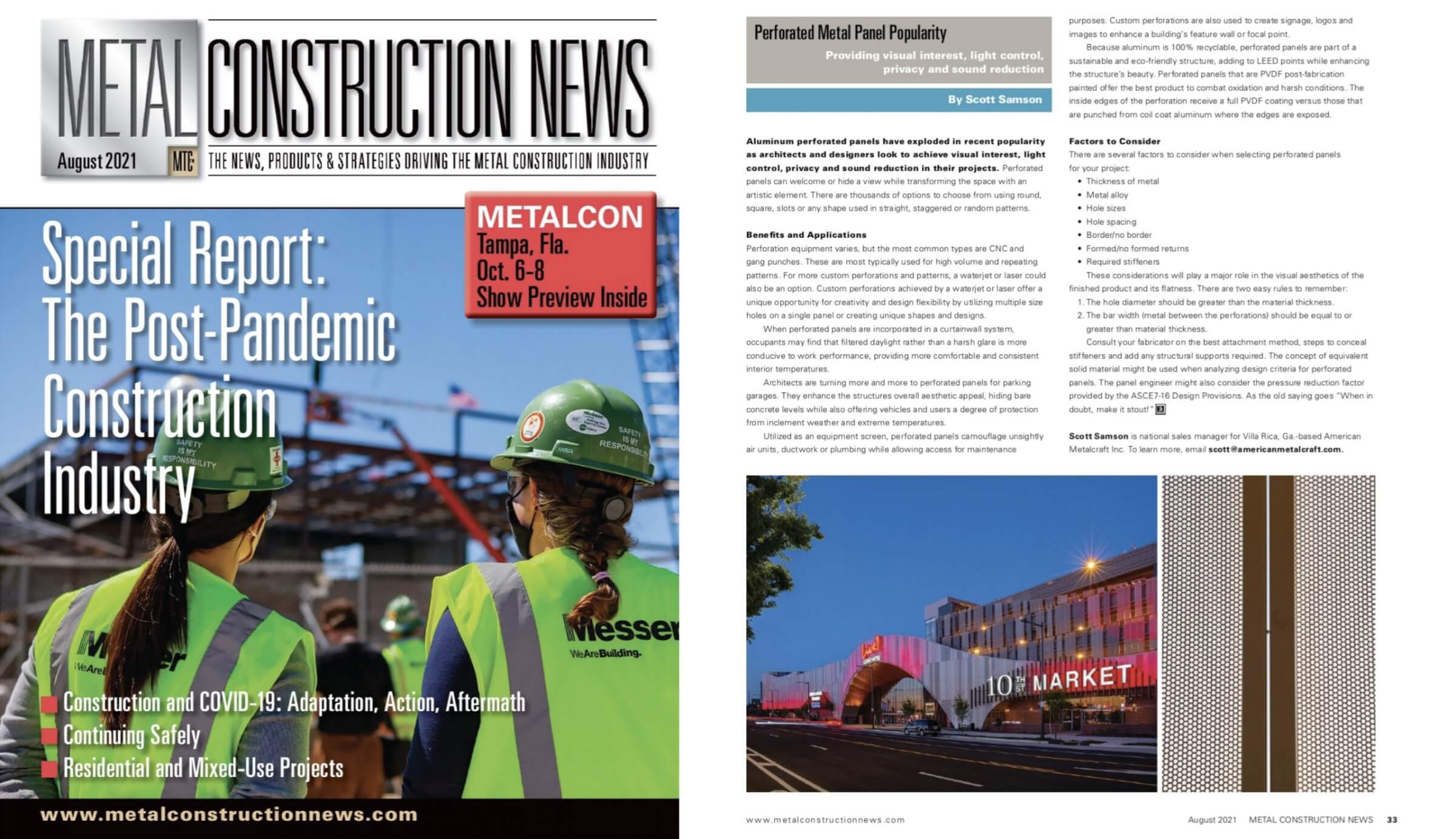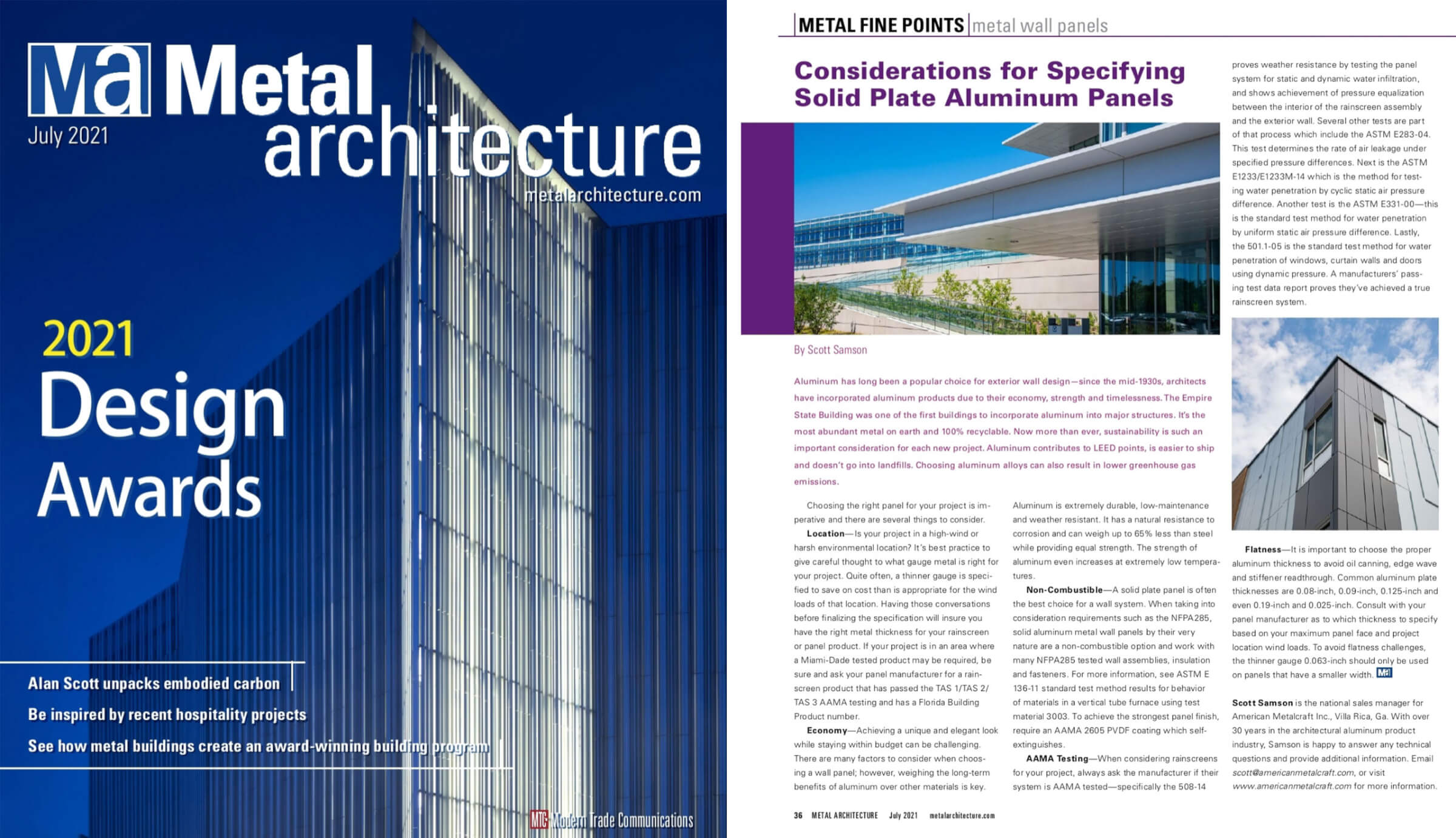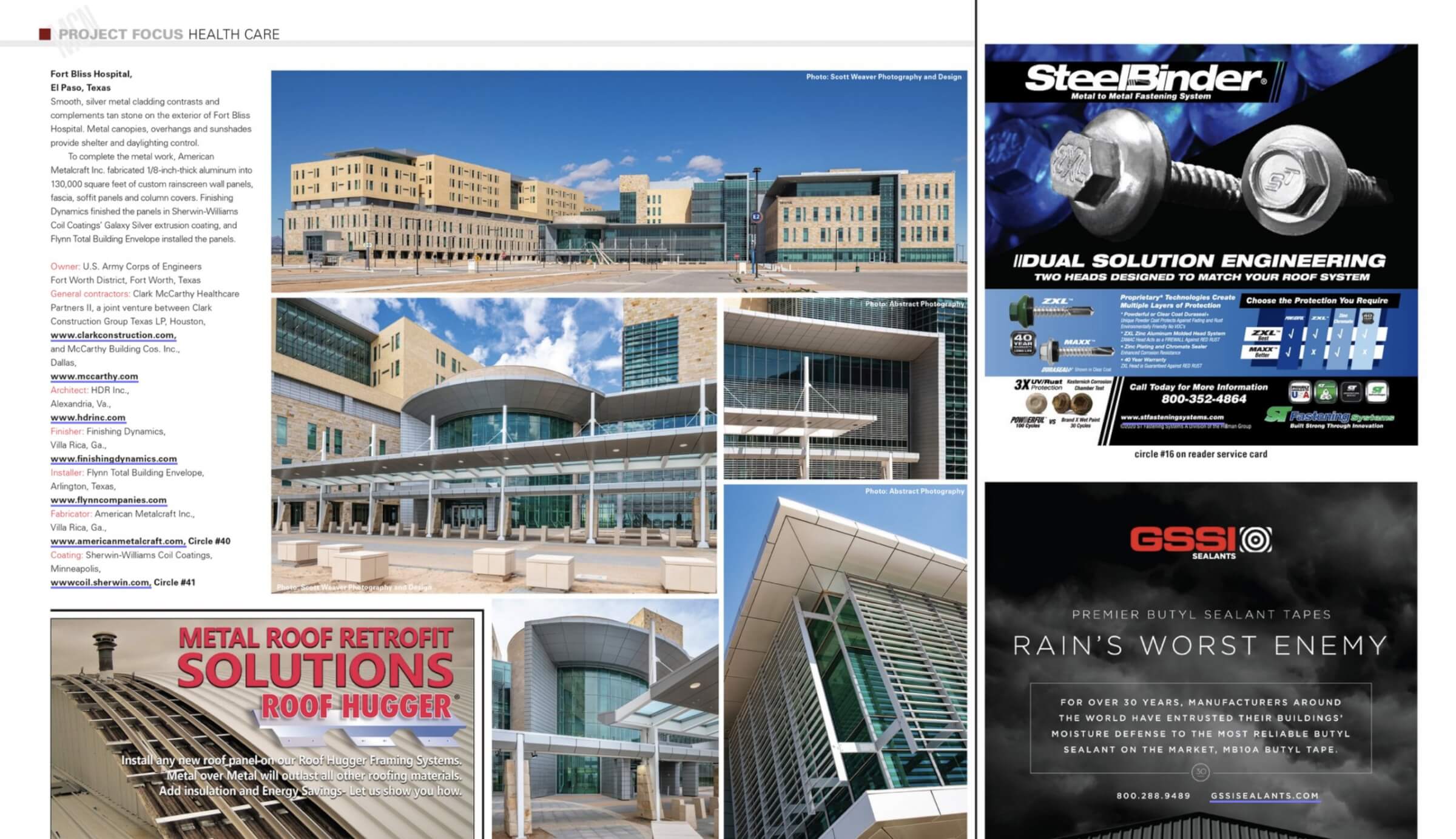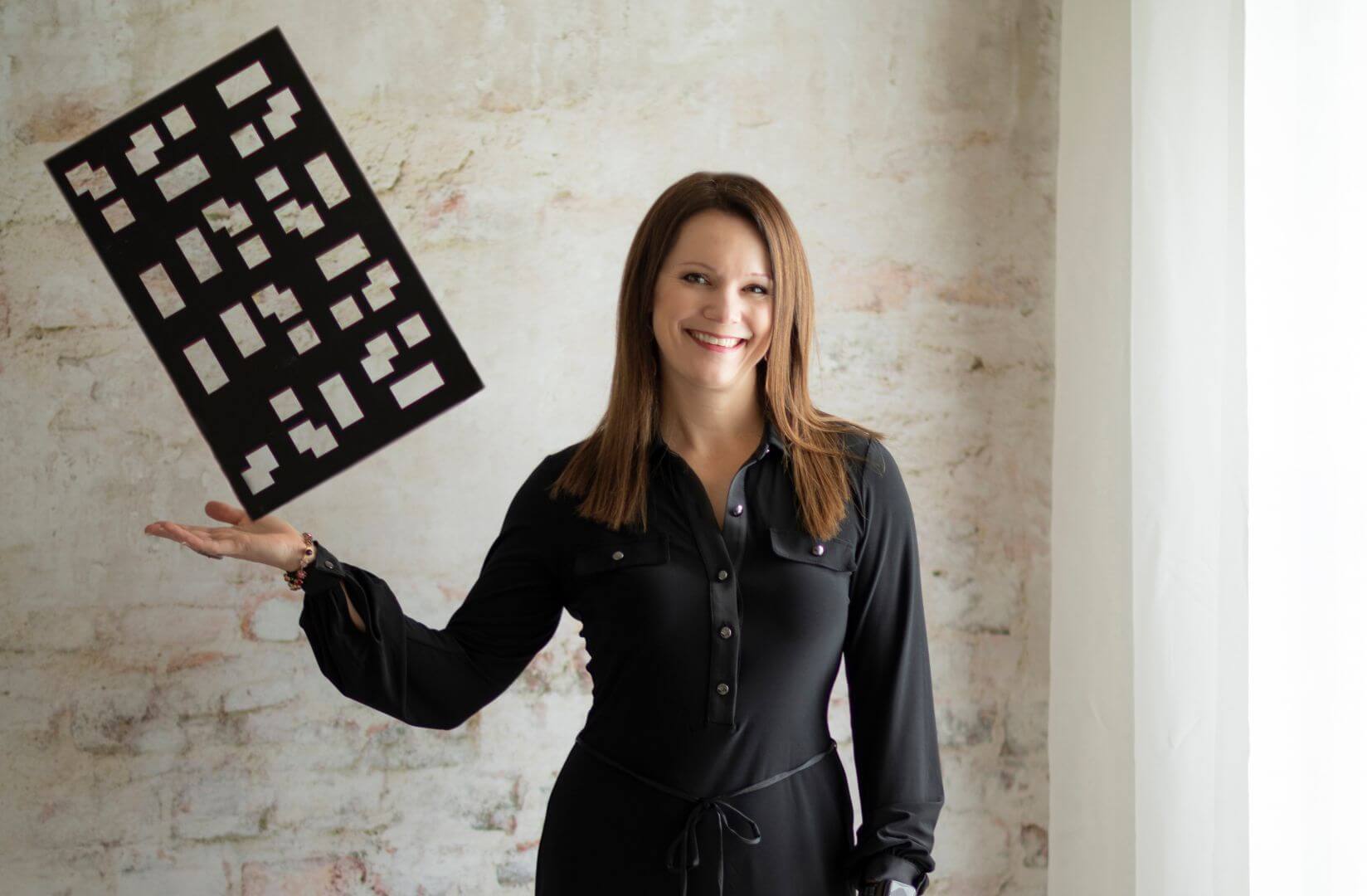 American MetalCraft's President, Holly Gotfredson, presented the "Firm of the Year" award as the Presenting Sponsor for the AIA Georgia Design Awards. Watch below: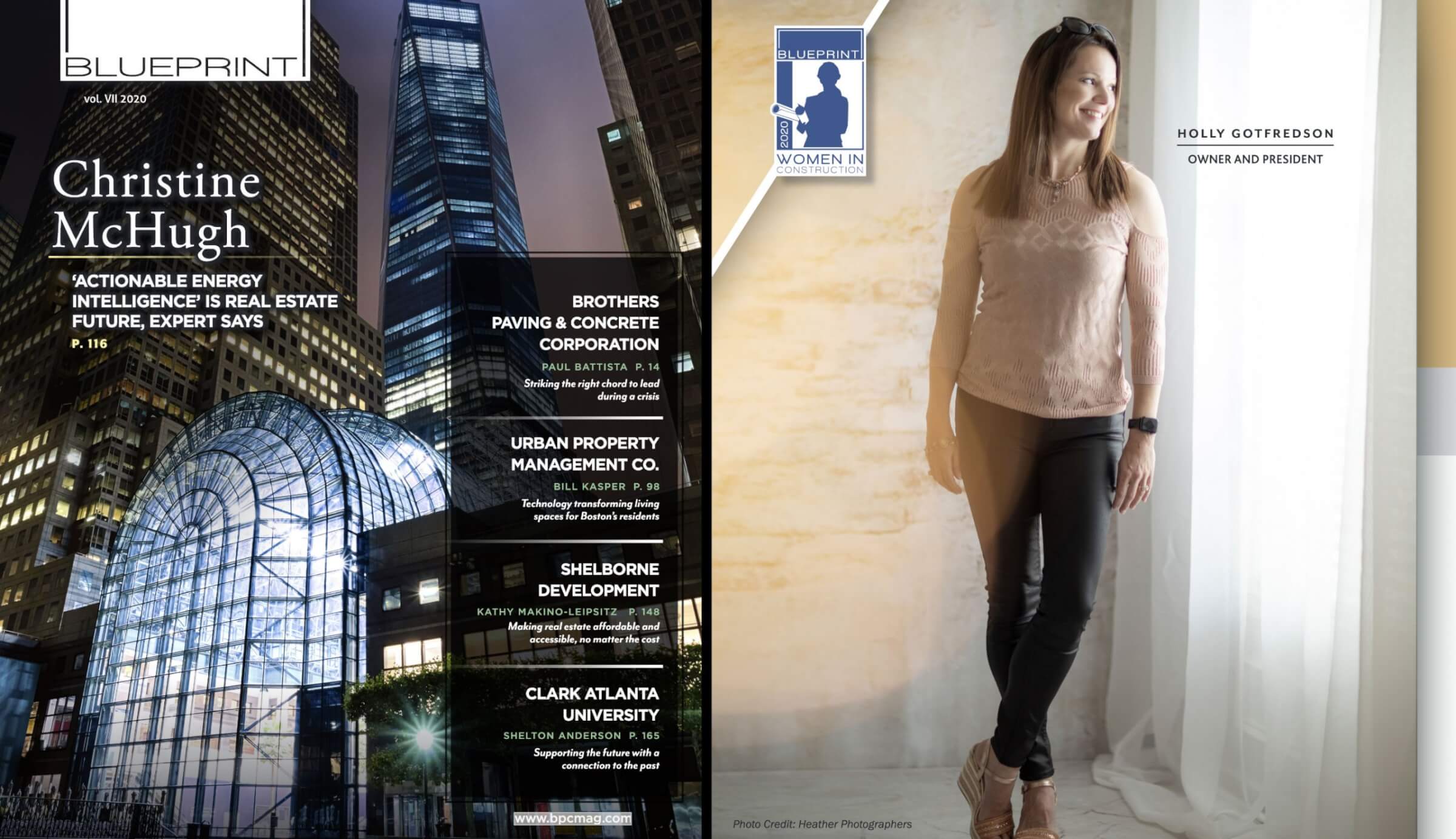 Holly Gotfredson, American Metalcraft, Proving Her Mettle
To say that the metal fabrication industry is male-dominated would be an understatement. But that hasn't stopped Holly Gotfredson from making her own statement. As the owner of American Metalcraft Inc., located just outside of Atlanta, Gotfredson and her leadership directors guide nearly 60 team members in producing painted aluminum architectural products for projects ranging from hospitals, schools and municipal buildings to universities, casinos, museums, corporate headquarters, bridges, and more.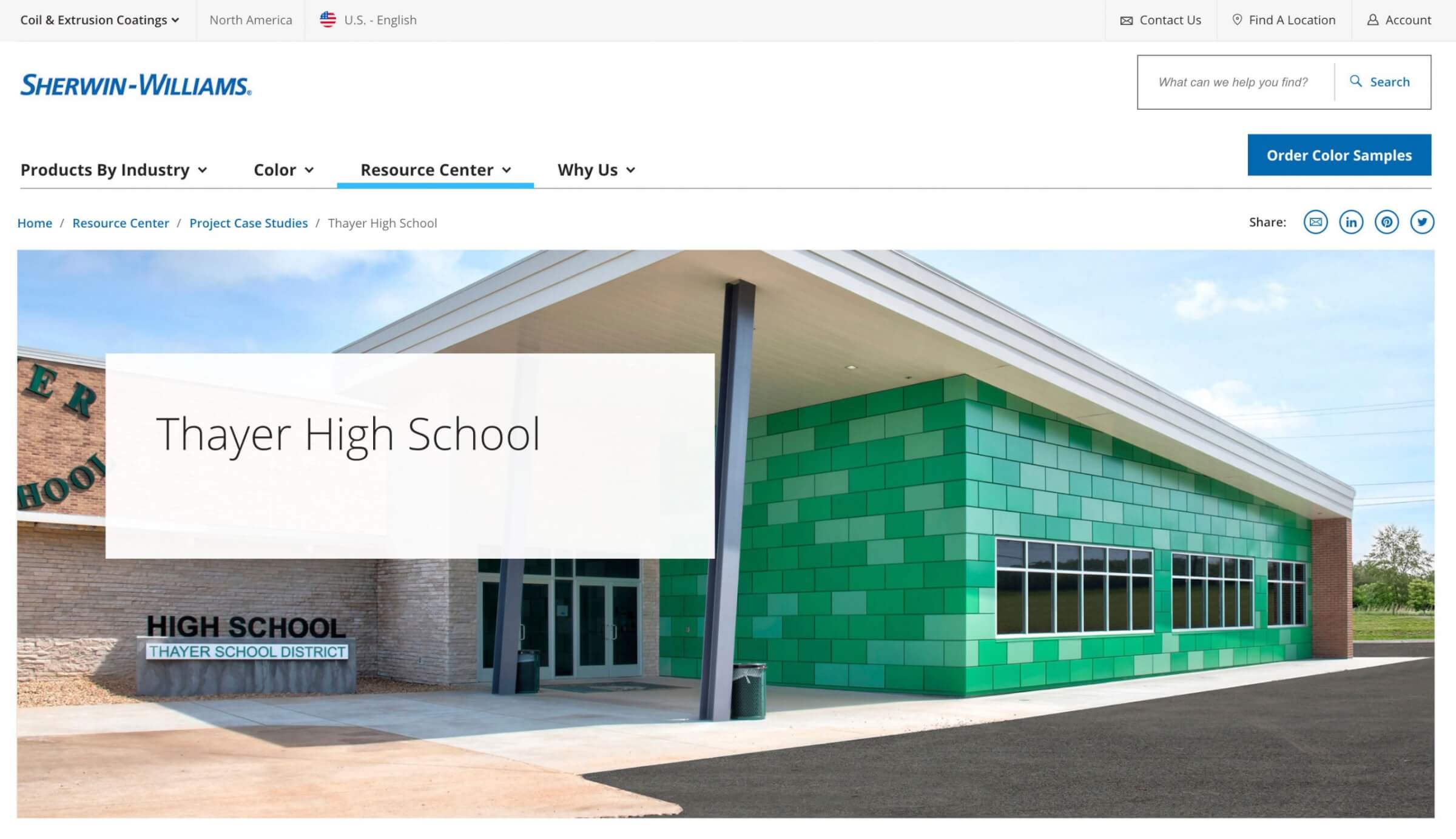 Sherwin Williams Case Study: Thayer High School
We're green with envy! American Metalcraft coated this rainscreen system with custom shades of green from Sherwin-Williams Coil Coatings. The three different green hues on the exterior of Thayer High School in Thayer, Missouri boast a retro vibe that showcases a collaboration of colors + companies at their finest.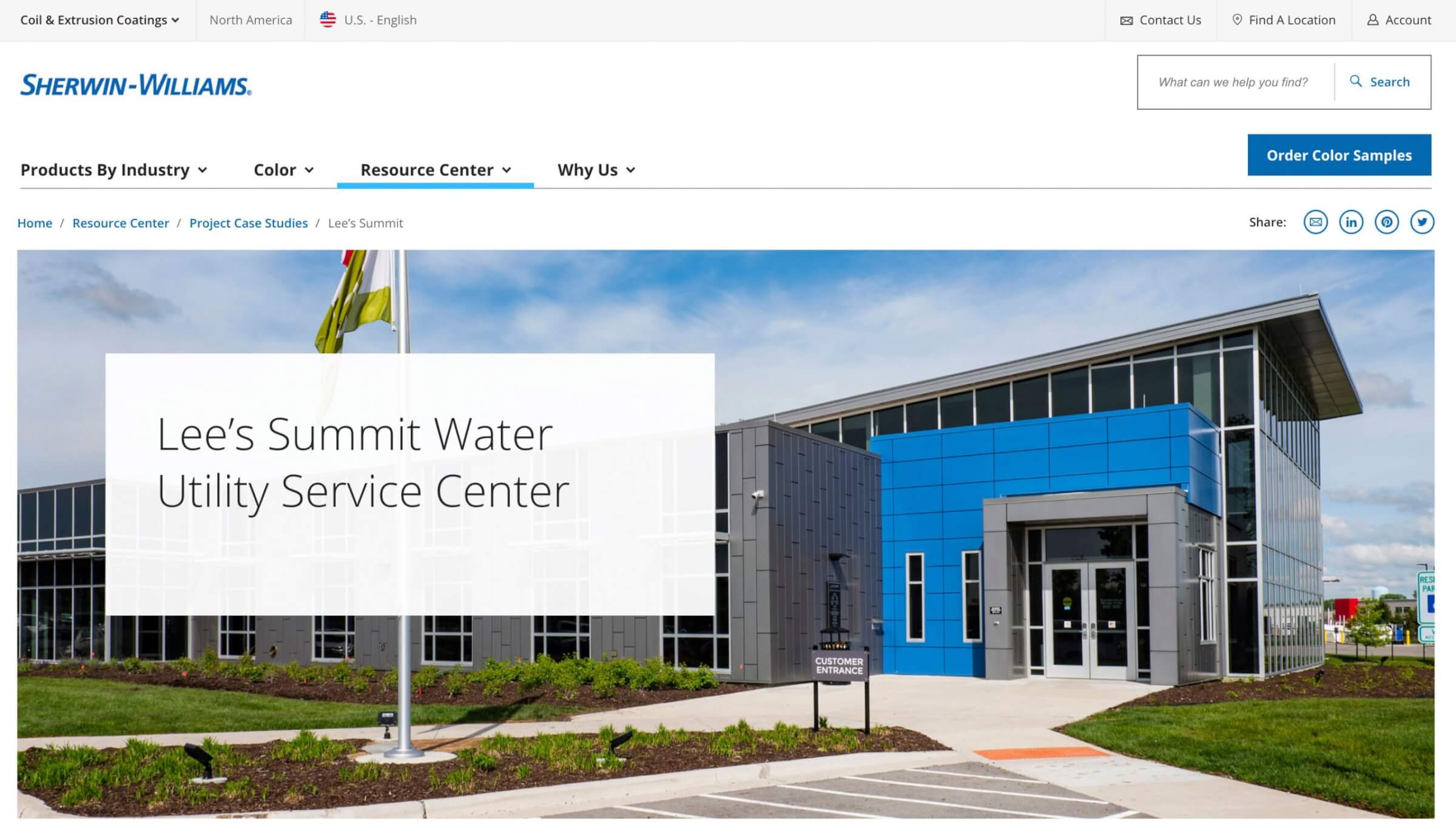 Sherwin Williams Case Study: Lee's Summit
"A pop of Arabian blue chases the gray vertical rainscreen panels down each side of this water treatment facility." – Holly Gotfredson, President, American Metalcraft Inc.
Lee's Summit Water Utility Service Center is clad with American Metalcraft's fabricated rainscreen system which runs horizontally and vertically around the building and is finished in Arabian blue and Somerset pewter by Finishing Dynamics.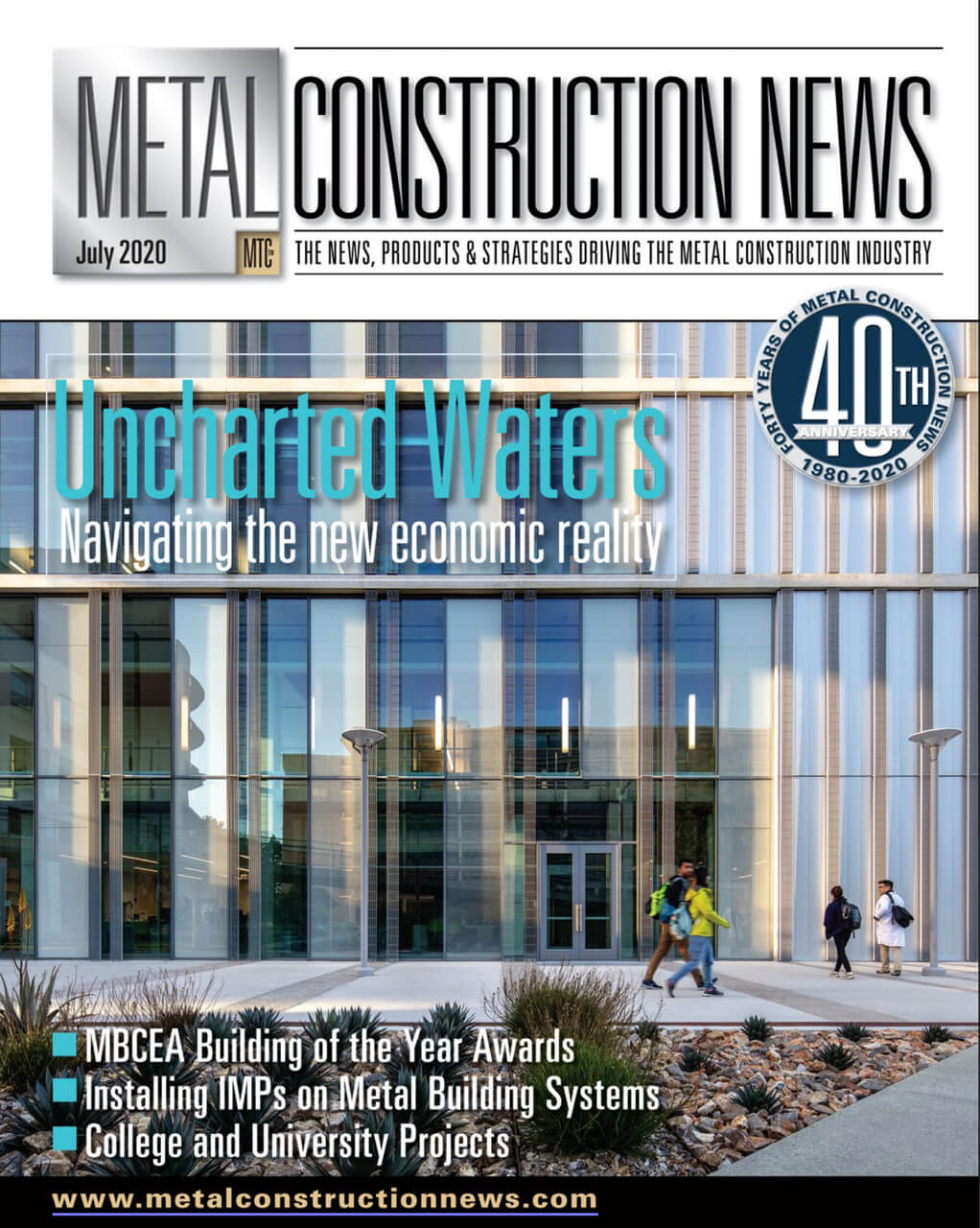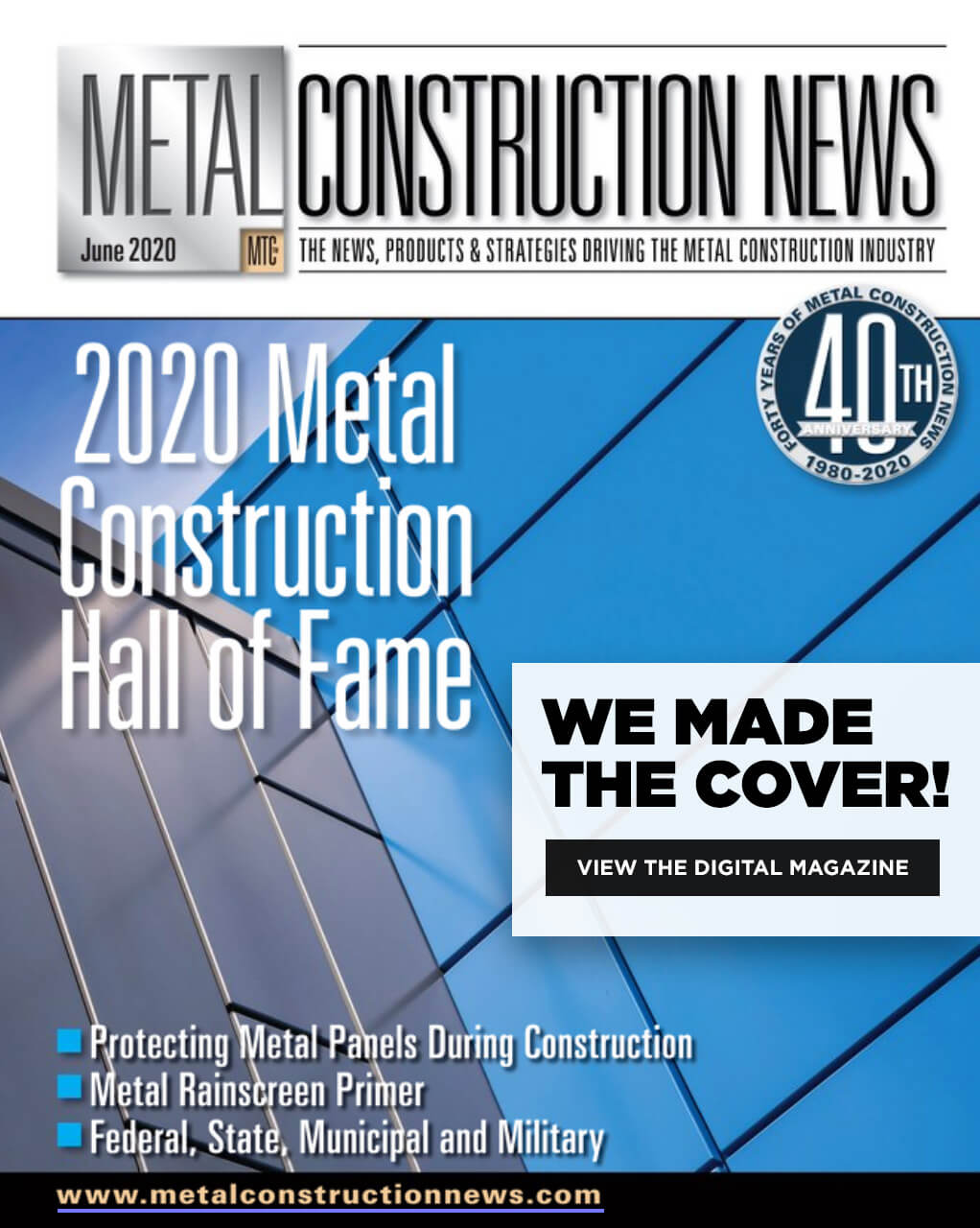 February 2019 | digital.metalconstructionnews.com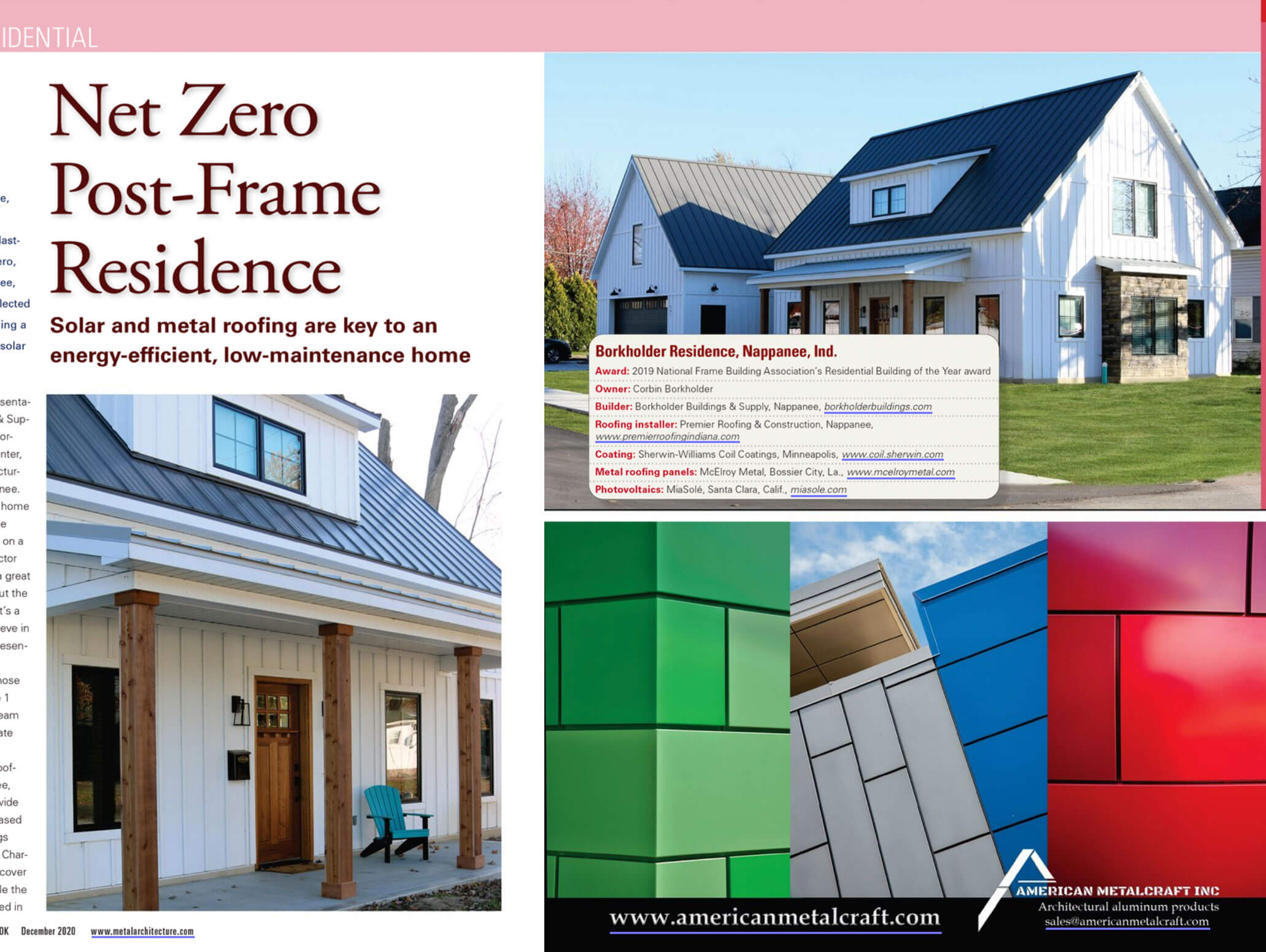 Our Ad in Metal Architecture Design Book for 2020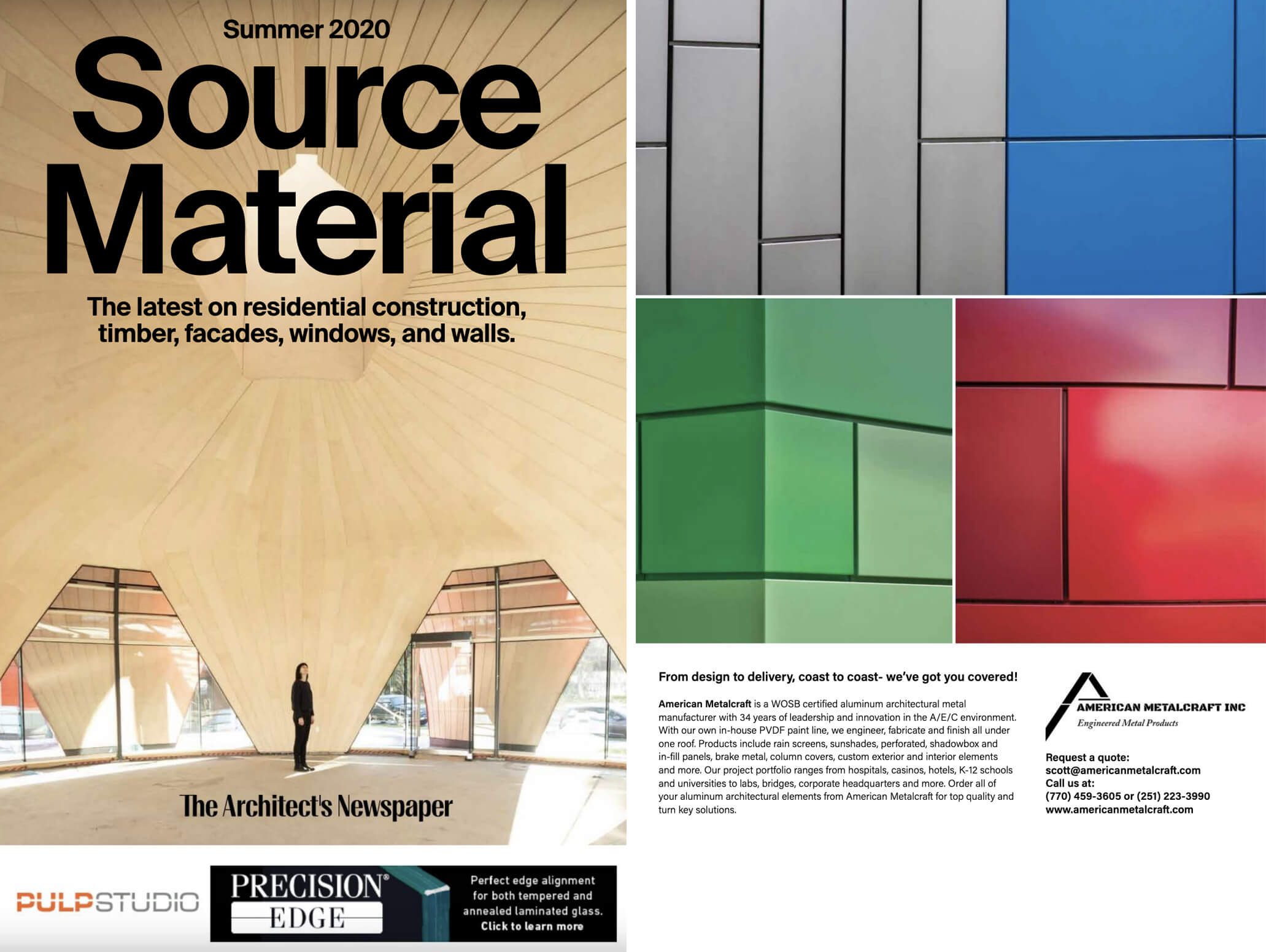 Our Ad in Source Material, Summer 2020 Issue.
We are on Linkedin! Follow us to get the latest news, events, and important industry information.