American Metalcraft Inc. aluminum panels can contribute very positively to the LEED® rating and certification level of a building. American Metalcraft Inc. products can contribute points in the Materials & Resources category.
• Credit 4.1 Recycled Content. The recycled content of an American Metalcraft Inc.panel systems in aluminum is significantly higher than that of panel system made with steel. The total recycled content of domestically produced, flat rolled aluminum used for the manufacture of American Metalcraft panel systems is estimated at approximately 80%. The recycled content (40 % of the total content) comes from post-consumer and post-industrial sources.
• Credit 4.2 Recycled Content. Due to the superior recycled Content of American Metalcraft Inc. panels (greater than 20%) they can qualify for an additional LEED® point under Credit 4.2.
Additional LEED® points could be awarded for the use of American Metalcraft Inc. panels in other categories depending upon the location of the project and the design and construction process. It is therefore, important when assessing the potential contribution of American Metalcraft Inc. panels to the LEED® rating of a project to gain the most information possible at the earliest opportunity. Not only does the aluminum used in the building and construction industry contain a high percentage of both post-consumer and post-industrial recycled content, at the end of its long, useful life in your building application it is 100% recyclable. Aluminum building components can be repeatedly recycled back into similar products with no loss of quality, and aluminum in its various forms provides the most valuable component for most municipal recycling efforts. Aluminum products have the highest level of long term performance, are weather, stain and impact resistant, offer uniform quality and are non-combustible.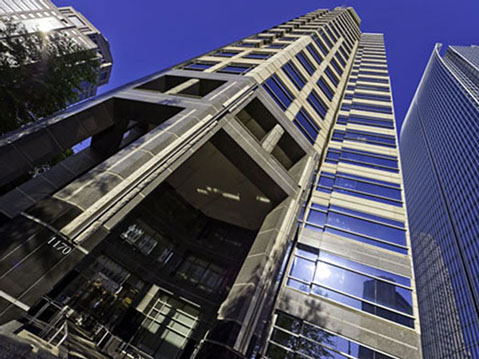 Exterior Custom
AMI fabricates custom exterior work from aluminum, steel, stainless steel or as part of a large assembly of various materials (as designed and specified by the client). AMI's ability to engineer our fabrications enables us to create products that will resist common loads such as wind, snow, live loads, etc. We work to exacting tolerances in our shop and offer a number of unique and exciting tools to help you realize your vision. Our ability to create custom perforations, laser cut panels, welded corners and finish with a variety of treatments allows us to help you create everything from functional designs to signature elements.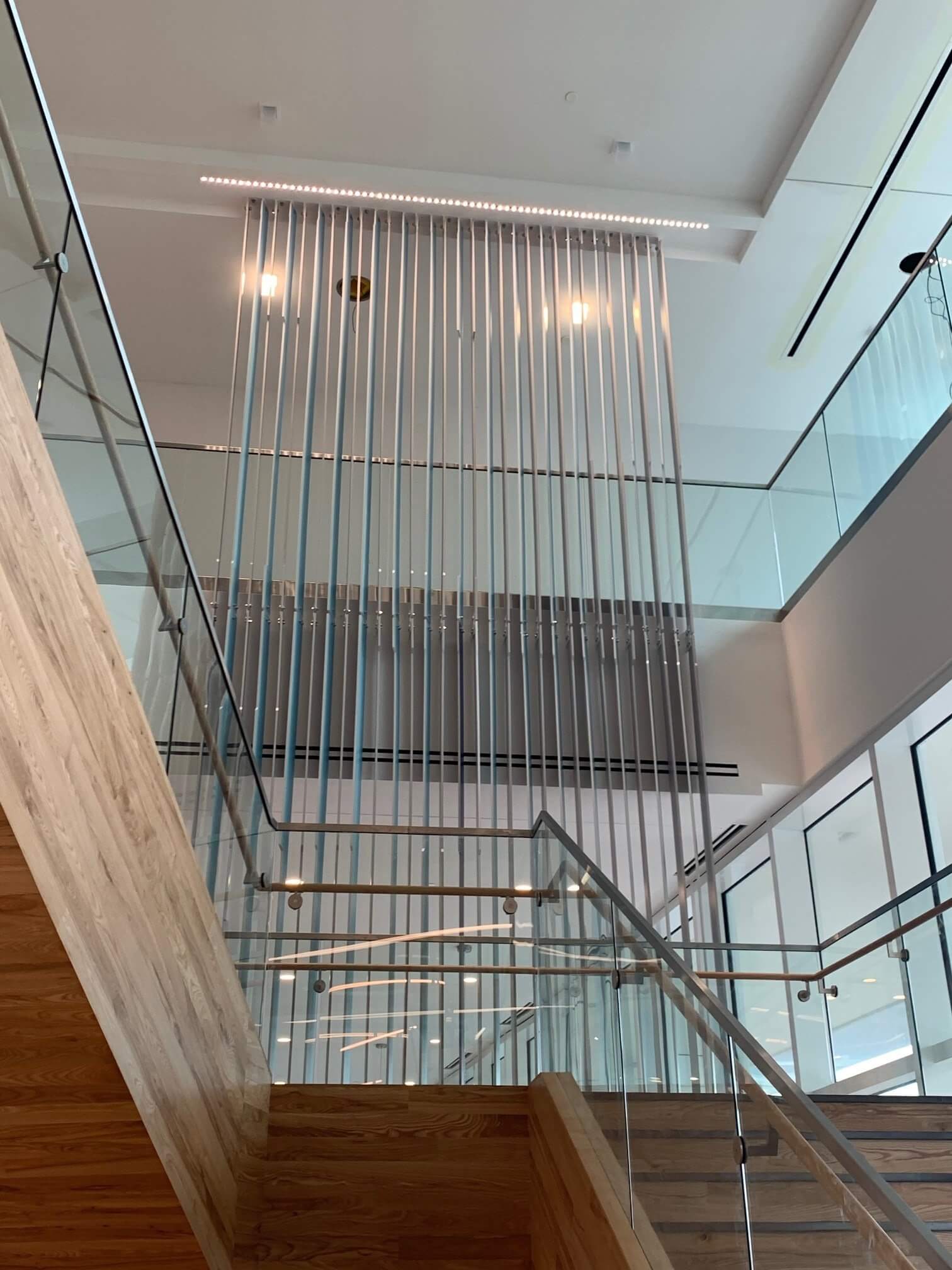 Interior Custom
AMI fabricates custom interior work from aluminum, stainless steel or as part of a large assembly of various materials (as designed and specified by the client). We enjoy creating custom interior work because the level of fit and finish is so exacting. Interior elements at a pedestrian level give AMI a chance to demonstrate our exacting standards.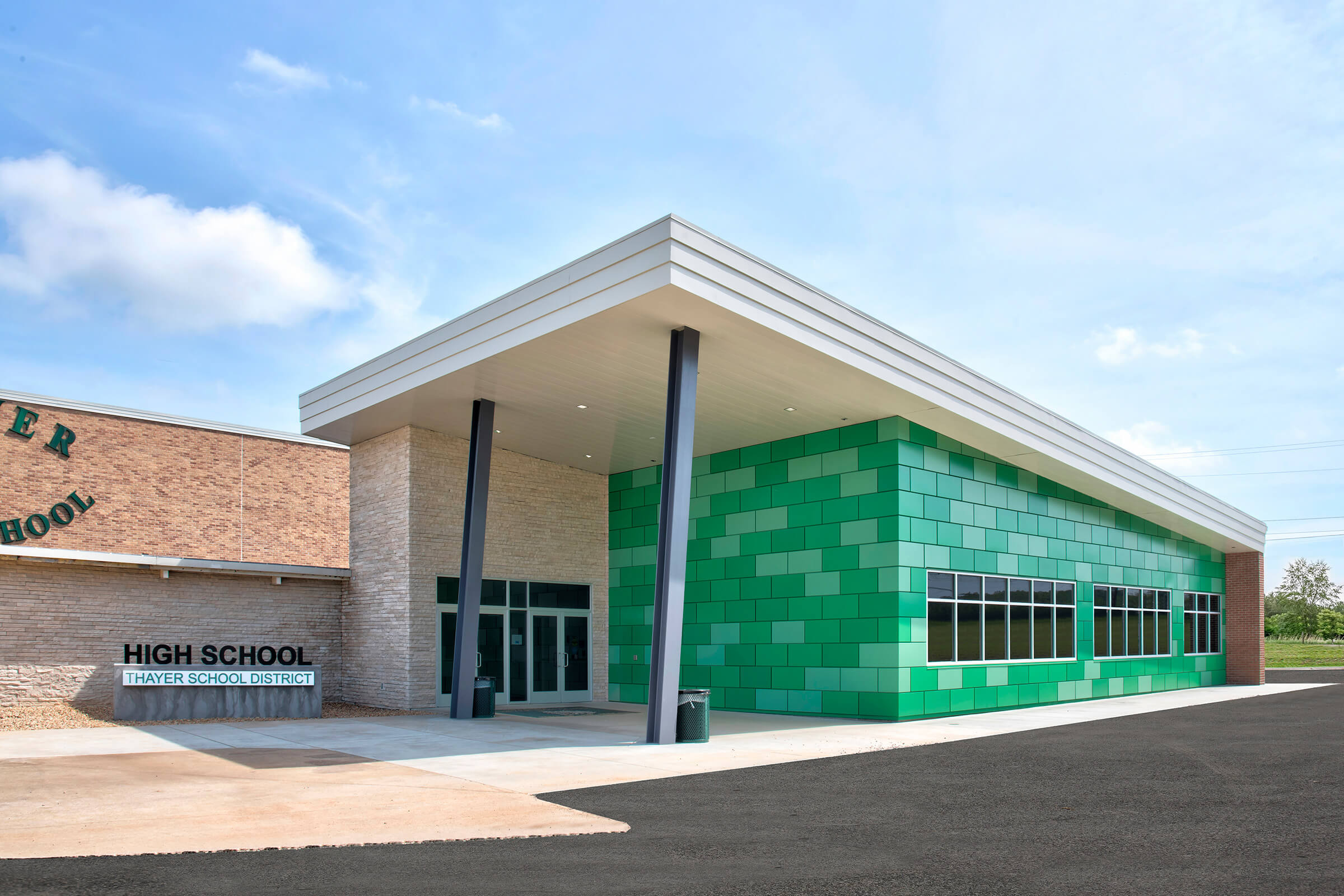 Metal Panels
AMI fabricates plate panel systems from either aluminum or stainless steel. The panels are solid metal and are designed to meet your specific need. We also mix materials to help you make the best use of your project budget. For example, if you require a metallic look, we can use finished stainless steel at the pedestrian level and painted aluminum where the public won't be able to notice the difference.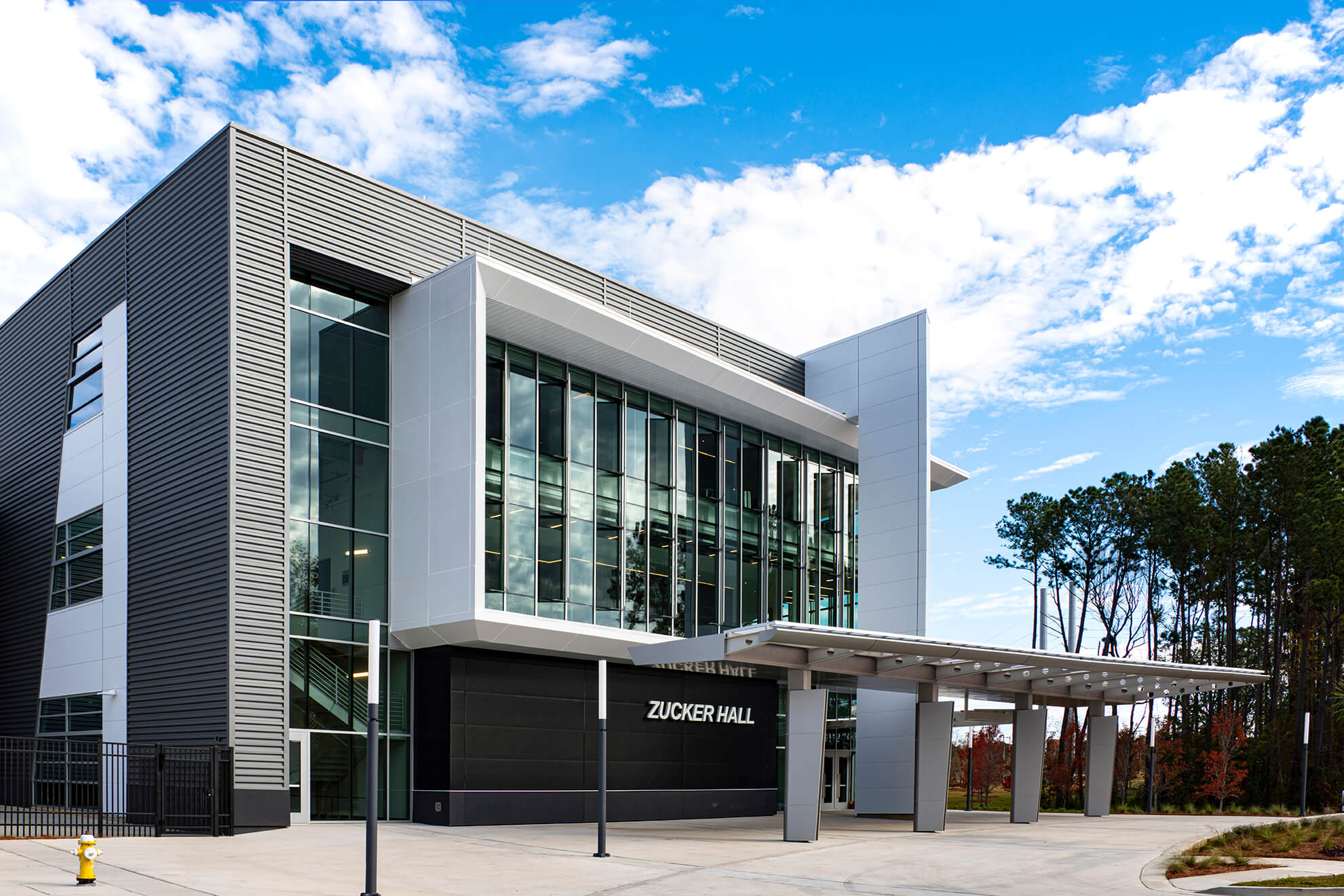 Sunscreens and Grills
AMI fabricates sunscreens and grilles from aluminum and stainless steel. Aside from adding visual interest to the exterior envelope of your building, sunscreens and grills can reduce the heat load. Grilles, in particular, can play an important role in securing parking garages, loading docks and mechanical areas. For example, many parking decks use an egg crate grill in the first few floors of the deck to prevent anyone from gaining access without passing through a security check point. There are so many ways to customize grills and sunscreens to give your building a unique aesthetic and beauty.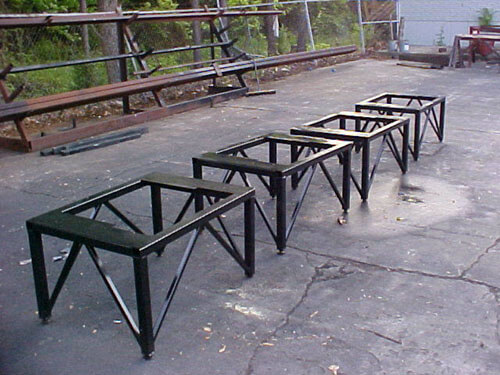 Floor Stands
As one of Liebert coroprations approved suppliers, AMI designs seismic and non-seismic floor stands for both air and powder equipment. We have many years of experience fabricating for many of the Liebert Reps throughout the US. AMI offers in-house structural design and preparation of drawings for each stand. All of our quotes include freight to the jobsite. Some of our projects include seismic stands in the Memphis area for some of Liebert's heaviest equipment. No job is too big or small.
The following represents market segments where we do most of our work. If you don't see what you are looking for, please contact us – we would appreciate the opportunity to speak with you about your project's specific requirements.