Proscenium Building
Atlanta, Georgia
Architect:
Thompson Ventulett Stainback & Associates
Scope of Work:
AMI fabricated a series of stainless steel accents for the exterior of the building. Many of the accents occur at the ground level but the most prominent feature is the spire of the east end of the building in the next photo. 
The spire was fabricated in pieces, taken to the building and then assembled and raised into place for the installation. The projects architects called on AMI to design the framing and the skin of the spire. After determining the best means of fabricating for easy assembly and transportation, we also developed design solutions to address the critical issues of thermal expansion and wind loading.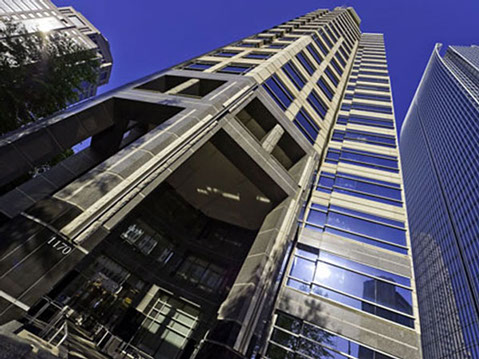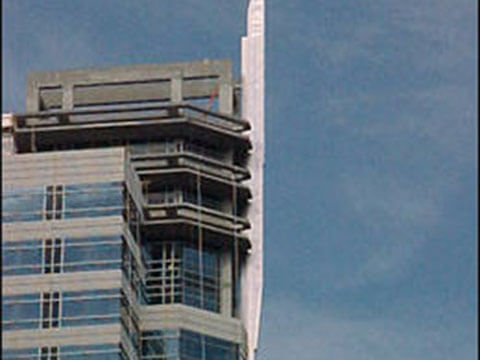 Exterior Custom
AMI fabricates custom exterior work from aluminum, stainless steel or as part of a large assembly of various materials (as designed and specified by the client). AMI's ability to engineer our fabrications enables us to create products that will resist common loads such as wind loads, snow loads, live loads, etc.
We work to exacting tolerances in our shop and offer a number of unique and exciting tools to help you realize your vision. Our ability to create custom perforations, waterjet, route and punch panels, welded corners and finish with a variety of treatments allows us to help you create everything from functional designs to signature elements.