Southern Polytechnic State University School of Architecture
Marietta, Georgia.
Heery International Inc.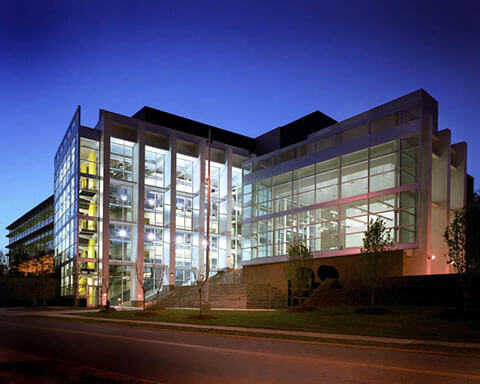 Scope of Work
The building envelope of the School of Architecture, uses a number of materials and systems. AMI fabricated the aluminum plate panel system visible in the next photos. The white panel system is only used to protect multi-story interior spaces. It includes a series of horizontal elements that shade the spaces from high sun angles of the late spring and summer seasons.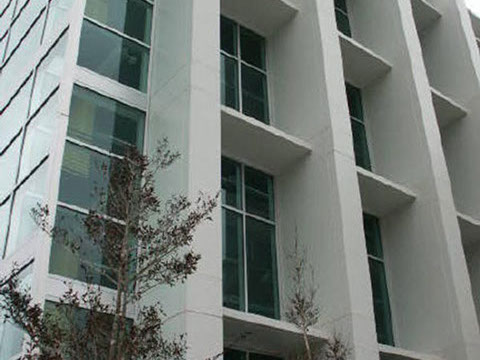 The horizontal elements occur at each floor. The silver panel elements are integrated into the glazing system at the studio levels of the building. The panels are finished to match the mullions of the glazing system and the interior fin tube heating system installed flush against the glazing. Although there are three separate systems, they appear to be one system.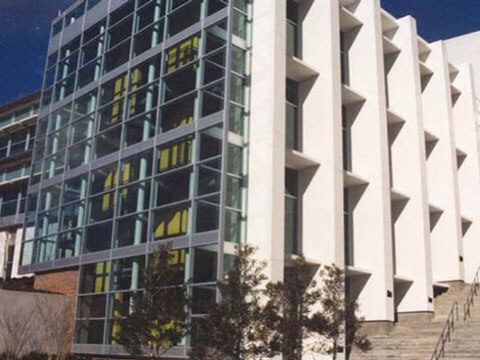 Metal Panels
Here are just a few of our projects. These jobs represent some of our more unique work as well as some of our largest projects to date. To see more examples of our work click here. You will then be taken to our affiliate's website, Finishing Dynamics.
Interested In Working With Us?