National Museum of the Marine Corps
Quantico, Virginia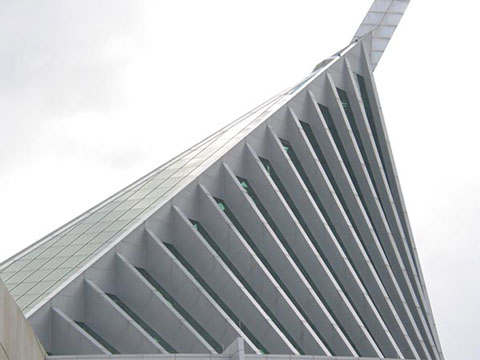 This project is perhaps the most visual and complicated of all AMI completed projects. The large rib panel between the glass at the main museum area represent superb accuracy in fabrication and color control in the metallix paint system. AMI panels also passed a rigorous full scale mock-up without design modifications.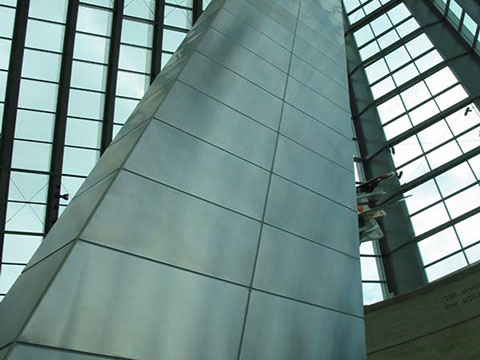 The NMMC opened to the public in 2006. Situated on a 135 acre site adjacent to the Marine Corps base, the building's design evokes the image of the flag raisers at Iwo Jima.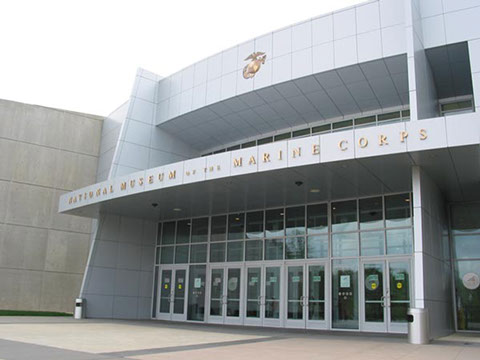 The museum encloses approximately 118,000 square feet, with an eventual expansion to 181,000 square feet. The Museum's signature 210 foot stainless steel spire soars over the tree line and is visible day or night from I-95 and the surrounding area. (stats and information provided from the NMMC website)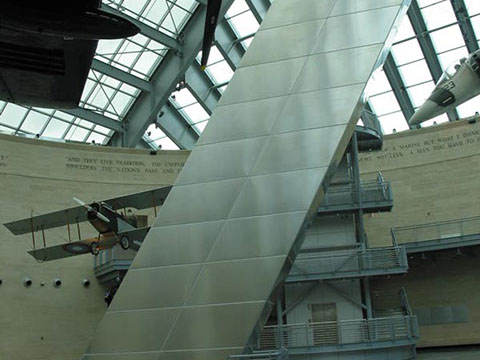 Metal Panels
Here are just a few of our projects. These jobs represent some of our more unique work as well as some of our largest projects to date. To see more examples of our work click here. You will then be taken to our affiliate's website, Finishing Dynamics.
Interested In Working With Us?