Pleasant Hill Bridge
Atlanta, Georga
E.R. Snelling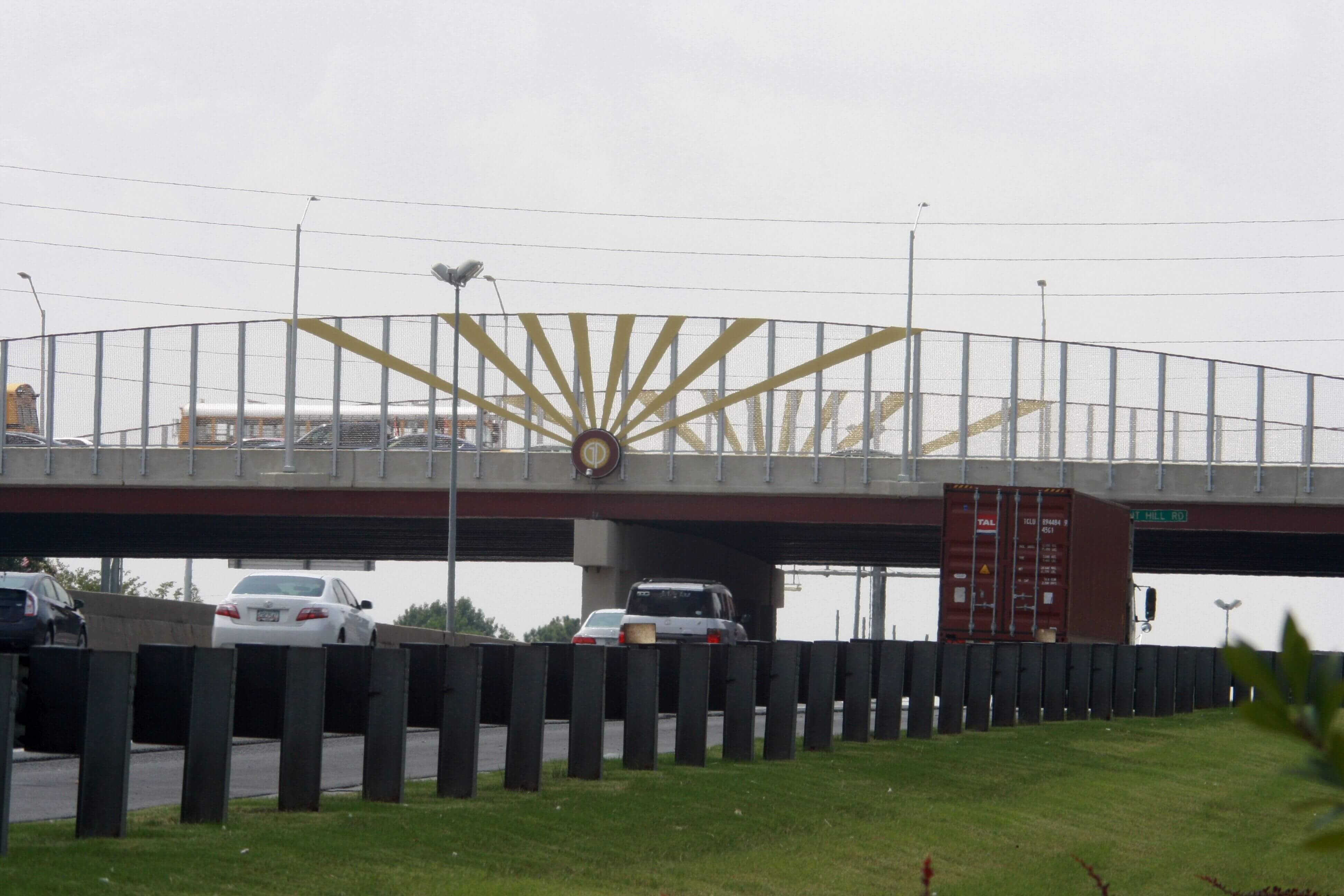 Scope of Work
The bridge fencing is over 200′ long spanning over I-85 at Pleasant Hill Road in Gwinnett County, Georgia. The design is comprised of 13′ cantilevered aluminum posts and 4′ by 12′ shop assembled aluminum frames with a stainless steel mesh infill. The project used a multi-color fluropolymer application.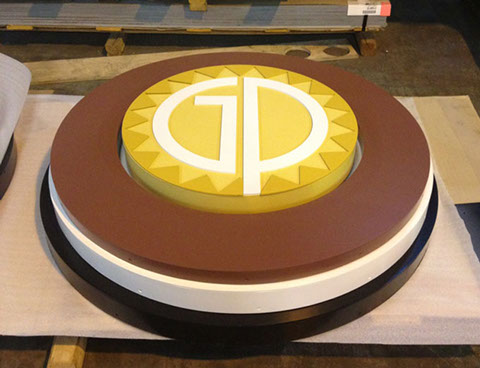 Detail view of logo before installation
Metal Panels
Here are just a few of our projects. These jobs represent some of our more unique work as well as some of our largest projects to date. To see more examples of our work click here. You will then be taken to our affiliate's website, Finishing Dynamics.
Interested In Working With Us?