Southern Polytechnic State University School of Architecture
Heery International Inc.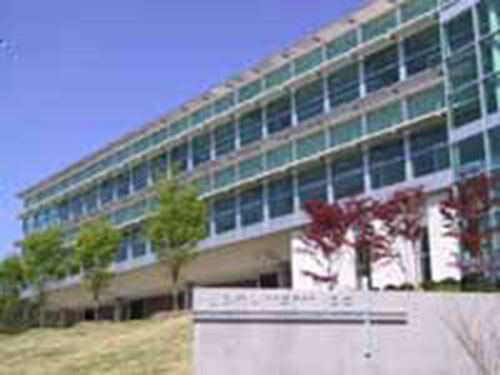 Scope of Work
The two upper floors of the west end of the School of Architecture houses studio space. The large open areas have been positioned to make the best possible use of the natural sunlight. To protect the space from the heat gain that results from direct sunlight, a series of egg crates and light trays are attached to the southern elevation of the studios.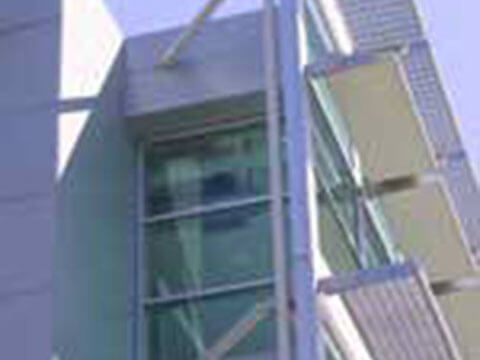 Scope of Work
AMI worked closely with the curtainwall manufacturer and structural engineers to integrate the structure and exposed elements of the sun screen system. Although multiple manufacturers and installers provided the systems that make up the south wall of the studios, it appears to be the work of just one company.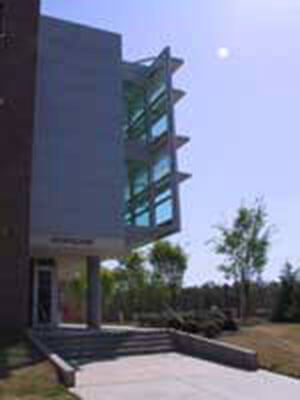 Scope of Work
AMI also fabricated the two dimensional and three dimensional at the southwest corner of the building where the curtain wall system and sun screen systems are cantilevered. The design and the fabrication of the silver panels was closely integrated with the structural supports for the cantilever to allow the structural ties to occur in the joints of the panel system.
Sunscreens & Grills
AMI fabricates sunscreens and grills from aluminum and stainless steel. Aside from adding visual interest to the exterior envelope of your building, sunscreens and grills can reduce the heat load. Grills, in particular, can play an important role in securing parking garages, loading docs and mechanical areas. For example, many parking decks use an egg crate grill in the first few floors of the deck to prevent anyone from gaining access without passing through a security check point.
Interested In Working With Us?