Fourteenth Street Bridge
Atlanta, Georgia
Peter Drey Urban Design Studio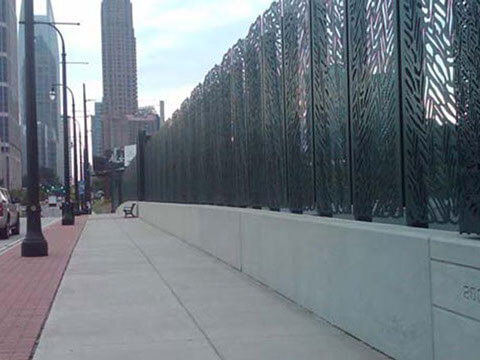 Using our waterjet, AMI created a beautiful and intricate leaf pattern on metal panels creating a "screen" effect on the 14th Street Bridge.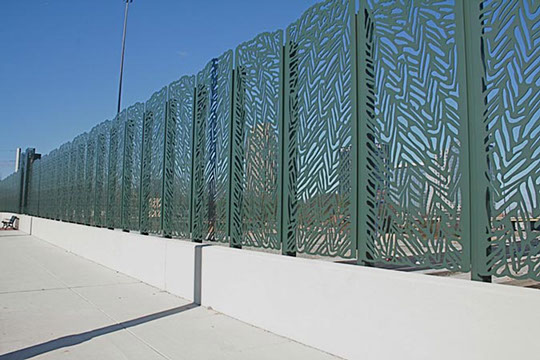 Detail view of panel work
Metal Panels
Here are just a few of our projects. These jobs represent some of our more unique work as well as some of our largest projects to date. To see more examples of our work click here. You will then be taken to our affiliate's website, Finishing Dynamics.
Interested In Working With Us?